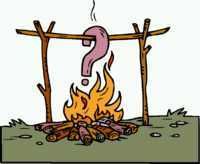 The Tigers are quickly running out of time in their attempt to repeat as AL champions. Their postseason hopes took a massive hit yesterday, the biggest hit of a long, injury filled, frustrating season. Jeremy Bonderman didn't realize the difference between pitching hurt, and pitching injured, thus getting knocked off the mound by the Mariners in the 2nd inning in a 14-7 loss.

With his achy elbow, Bonderman looks done for 2007. The Tigers may not be far behind.With the Indians and Yankess both extending their leads for the central and wild card leads, respectively, their only opportunity left to realistically get back in the playoff race is to sweep the Tribe when they meet in Cleveland next week.

Even a sweep of the Indians won't make any difference if the Tigers are unable to make hay against the 3 out of contention teams they face this coming week, the Blue Jays, Rangers, and the always scary Twins. The Twins series is in that house of horrors known as the Baggie/Hefty/Homer/Metro/dome, the beginning of a make or break 6 game road trip.

All of which leads up to the latest round of "Burning questions" from Detroit Tigers "Expert" Lynn Henning of the Detroit News. As you might guess, Bonderman, the Tigers 2008 pitching staff, the odds of a final run at a playoff spot, and, of course, TEE-MO Perez, are among the thoughts burning a hole in Henning's skull.

Let deconstruct the smoking remains...

Burning questions as the Tigers don a blindfold, drag on a cigarette, and step into the batter's box tonight against Toronto's Roy Halladay:

Q: Any additional thoughts on Jeremy Bonderman, who didn't make it through the second inning in Sunday's ugly loss to Seattle?

Henning: There have been serious theories advanced that last October's postseason workload has taken its toll on Tigers starting pitchers in the second half of this season. This is not a new revelation, if it is true, since the same diagnosis was used to explain the White Sox staff's nosedive in 2006.

It might or might not have anything to do with Bonderman's suspicious elbow that led manager Jim Leyland to say Sunday that Bonderman could be shut down for the remainder of the season.

Big Al: Considering the crippling number of injuries the Tigers' pitching staff has suffered this season, the extra innings pitched in 2007, and they were high leverage ones at that, may be as good of an explanation as any for their injury epidemic.

Who's been on the shelf for one ailment or another who was also a part of the '07 staff? It's a long list...

Bonderman - Elbow pain
Rogers - Shoulder blood clot and elbow pain
Robertson - "Tired arm" and long bouts of ineffectiveness
Zumaya - Finger tendon tear
Rodney - Forearm tendinitis
Miller - "Tired arm" and ineffectiveness
Grilli - Sucked even harder (Hey, I had to get that cheap shot in...)

Looking at the injuries, It's amazing that the Tigers weren't mathematically eliminated in August. Many teams would have folded up shop long ago. To the Tigers credit, they haven't. But the odds are getting longer by the minute that the Tigers will overcome the Bonderman injury, and make the playoffs.

Bonderman going down is not the final nail in the coffin, but it won't take many more to seal it up.

Q: Bonderman had said he was fine. The training staff said he was fine. What was different Sunday?

Henning: What you could see clearly was that Bonderman's location was a mess and that his fastball barely exceeded 93 mph. No matter the reason, if he isn't snapping his fastball at 94-95, something's up. A hard, swirling fastball is essential to making his slider work. So, speed definitely is an issue when a power pitcher of Bonderman's supposed level starts a game.

We hate to repeat ourselves, but you could see unmistakably that he again had no reliable third pitch. So, it's pretty much up to Bonderman and the Tigers. He can't be the winner he can be -- and must be if the Tigers are to contend -- minus a change-up.

Five seasons he has pitched in Detroit. Five times the Tigers have insisted Bonderman's change-up is "developing." Five times everyone in baseball has seen that it simply isn't part of his arsenal.

Big Al: To be honest, Bonderman's command has been missing since the All-Star break, and more recently, his 1st inning blowups had reached their nadir. Obviously, he wasn't right, wasn't close to being right. and hasn't been right for quite some time. Sunday, Bonderman was no better than a BP pitcher. The Tigers have no choice but to shut him down, and get him right for 2008.

As for the "Bonderman needs a change up" question, it refuses to go away. Unfortunately, the elbow injury may make it moot. If the elbow is hurt enough to keep Bonderman sidelined for an extended length of time during the off season, that would effectively put a stop to the development of that 3rd pitch till spring training.

We all know how well Bonderman's attempts at solidifying his change up has gone in previous springs. This is what I said about the 3rd pitch issue 2 weeks ago, and my thoughts have not changed...


If Bonderman hasn't been able to come up with an effective change up by this time of his career, he never will. So be it a split finger, knuckler, eephus, LaLob, Folly Floater, spitter, knuckle curve, slurve, screwball, gyro-ball, or Bugs Bunny's powerful, paralyzing, perfect, pachydermous percussion pitch, Bonderman has to develop a relatively consistent 3rd pitch in this coming off-season, or we're having this same discussion in August 2008, 2009, 2010, and so on.

Screw the change up. Ditch the change up. Fuck the change up. Move on, and develop another pitch. Any pitch. Please?

Q: What needs to change on Detroit's pitching staff ahead of 2008?

Henning: Have you noticed this season how many home runs and hit batsmen have occurred on 0-2 pitches?

Obviously, you can hit a batter or give up a home run on any count. But the Tigers this year have either tried too hard to put a guy away on 0-2, or they've been too afraid of grooving one. This should be a manageable situation.

In other words, new reliever Clay Rapada, a left-hand sidearm artist, can't be throwing a hanging change on an 0-2 count to left-hand hitting Raul Ibanez, as he did Sunday in allowing a terrible three-run home run. Pitchers have veto power over the pitches a catcher calls, but vetoes can also be over-ridden by managers who don't appreciate home runs on 0-2 counts.

Big Al: First off, Clay Rapada isn't going to be on the team in 2008 (I'm surprised he's up from Triple A, but the Tigers need arms) so I could give a shit that he hung a change in a blow out.

As for giving up home runs/hits/HBP on 0-2 counts all too often, I'll just have to take Henning's word for it, as I'm too lazy to bother doing the research to see if his claim is true. But knowing how the MSM often treats a biased guess as an actual fact (It's so because I say it's so! Since I work for a major market daily newspaper, my opinion is irrefutable and oh so correct!), I'm guessing that the 0-2 thing is a 1 season fluke, or is just something Henning thinks he sees.

Honestly, just get the arms healthy in the off season, and the 0-2 pitches will take care of themselves.

Q: Do the Tigers have enough rallying power to yet steal a playoff spot?

Henning: It's hard to make the case following a game such as Sunday's defeat, just as it was tough eight days ago to imagine a team blowing a 7-0 lead and losing to Oakland when the Tigers so desperately needed what should have been an easy victory.

As stated before, they have let far too many games slip away this season to think that those games are not going to bite them at the end. You can't make those kinds of concessions and expect to survive into October.

Big Al: It's all about the next couple of weeks, when the Tigers play several out of contention teams, and then 3 big games in Cleveland. (Hopefully those games will still mean something in a weeks' time) No matter what happens, even if the Tigers go on a long win streak, they are going to need a ton of help to make the post season.

Can they make the playoffs? It's not out of the realm of possibility. But when you add together the Tigers' injuries, there being less than 3 weeks left in the season, the need for other teams to act as spoilers in Detroit's behalf, the Yankees and Indians continuing to play good baseball, and their digging themselves into a huge hole thanks to a near 2 month long slump, the Tigers are on the verge of needing a miracle.

To be blunt, with 19 games left, they can't afford to lose more than 4 or 5 more games. Period. Even if the Tigers can play .700 ball down the stretch, they would still need either the Tribe or Yanks to stumble badly.

So as I said, it is possible. But likely? Not by a long shot. But that's all the Tigers have at this point.

Q: What are the chances Timo Perez might fit into Detroit's 2008 plans?

Henning: Not bad, especially when you consider a guy with big-league experience hit all season long at Triple-A Toledo. The more you look at the Tigers' personnel heading into 2008, the more you think they might develop some committee approaches to shortstop, left field, first base, etc.

It's still reasonable to assume they will make some kind of deal for a regular at one of those positions. You could do worse than Carlos Guillen and Ramon Santiago sharing the job at shortstop, with Guillen playing primarily at first base.

The problem there is that Santiago's bat makes it hard to imagine him starting 80 games, or even 60. At the same time, he plays such excellent defense that he can at least be considered, especially if the Tigers add some lumber to their lineup during the off-season.

Perez, Marcus Thames and Ryan Raburn taking turns in left? It's tempting, especially when Cameron Maybin is likely to be promoted from the minors at some point next season and become a full-time outfielder.

Big Al: I don't get the TEE-MO Perez love from Henning. His bat has been hot for all of 1 week. 1 week! 1 hot week does not not a guaranteed roster spot make.

Does Henning realize that TEE-MO, a journeyman's journeyman, a player 3 other teams have given up on, a 4A player if there ever was one, couldn't hit his own weight during his 1st call up? That TEE-MO's career OBP is .306? That over the length of his career, TEE-MO has proven that he doesn't hit well enough to play a corner outfield position?

I guess not.

To make sure I had my facts straight in regard to TEE-MO, I surfed over to his Baseball Referrence page. To my delight, I saw the following written by the sponsor of TEE-MO's page:


"

Leyland, stop the madness!

"
Couldn't have said it better myself.
As for the 1st base/shortstop/left field merry-go-round, didn't we go over this just a few days ago? We sure did, in
volume 8
of the "Burning questions" shtick. And in
volume 7
as well. Lynn, you are just beating a dead horse at this point.
We know that the Tigers want to move Guillen to 1st. We know that Santiago has a big league glove, can't hit well enough to play regularly at short. We know the Tigers need a left handed bat at either 1st or in left. We know that Thames/Raburn would be a nice part of a platoon combining left and 1st. We know, we know, we know...
For the love of God, let move on, and talk about this when it makes more sense. Say, at the end of the season? Not every damn week! Jesus.
Q: Why can't the Tigers look at power-hitting prodigy Jeff Larish of Double-A Erie as their next fulltime first baseman? He led the league with 28 home runs and 101 RBIs.
Henning: At some point in 2008, they might do just that. Larish has a long swing and can be exploited by crafty pitchers. But he hits mistakes into the next county. If he can continue to upgrade his overall hitting skills in 2008, the Tigers have a possible solution to their first-base puzzle.
Larish was a fifth-round draft pick out of Arizona State two years ago. Scouts then were divided on his big-league future for the very same reasons they seem split on him now. They don't like the holes in his swing. But it's the bruises he puts on a baseball that has his supporters -- the Tigers, included -- watching.
Big Al: I'm not as up on Detroit's minor league system as some, though I was aware that Larish has shown promise, but also comes with a caveat.
In the few seconds it took to look up him on the Baseball Cube to confirm my thoughts, I noticed that Henning omitted
1 important stat
. Larish has K'ed 220 times in 986 career minor league at bats, over 2+ seasons. That's damn close to 25% of the time, 22.3% to be exact. Over '06 and '07, it's a tick higher, a 23.1% K to AB ratio.
Henning calls that a "Hole" in Larish's swing? More like a gaping maw.
It can be overcome, just look at Curtis Granderson. He's a superstar in the making, yet strikes out at an alarming rate. But Granderson's the exception, rather than the rule.
Despite that gaping maw, Larish does get on base. He has a good eye, as his OBP was a very nice .389 in '07. That's even more impressive when taken along with the nice power stats. The fact that he's a left hand bat is also in Larish's favor. But that K ratio is a big time red flag.
If Larish strikes out that much in Lakeland and Erie, how often will he K against big league pitching? It's a sobering thought. Sure, Larish is in the prospect mix, but I still see the Tigers looking elsewhere, most likely getting someone via trade, to solve their long, long, long time 1st base problem.