In today's News, the "Worst columnist in America" takes a look at what the Tigers need to add in free agency. The functionally retarded one, Rob Parker, thinks the Tigers need to add //GASP// a starting pitcher. Well, no shit, Parker.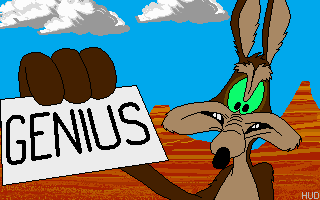 Unfortunately, reading the column is an exercise in sheer stupidity. It literally left me slack-jawed. The insanity follows...

The following moronic paragraph is "Parkerizing" at it's ugliest and most blatant, cherry picking specific stats to inflate his FLAWED beyond belief column.


Here are three who are interesting and possibly could help Detroit: Kris Benson, Shawn Chacon, Brett Tomko.





Benson was 11-12 with a 4.82 ERA with the Orioles. In 2005 with the Mets, he was 10-8 with a 4.13 ERA. Chacon was 5-4 with a 3.94 ERA with the Pirates. But with the Yankees two years ago, he was 7-2 with a 2.85 ERA in 12 starts. Tomko is a bigger gamble. He was 4-12 last season between the Dodgers and Padres. A few years ago, however, he won 11 games.
You're kidding, right? Not even a mention of who's probably the best starting pitcher left in free agency, Kenny Rogers? A pitcher who has stated that Detroit is his 1st choice? Parker wants to replace a legitimate #1 starter in The Gambler with STIFFS? How stupid does he take Tigers fans to be?
Brett Tomko
last won as many as 11 games in
2004
. In fact, that's his career year, as he also posted his best ERA, a staggeringly average 4.04. In fact, Tomko has been awful, and 2007 was his worst season yet.
Tomko was 4-12 last season. Sure, going strictly by wins and losses is not a good way to judge a pitcher's effectiveness. Let's look just a tad deeper. Parker doesn't mention that Tomko's ERA in '07 was
5.55
, and his WHIP was an
astronomical
1.50. Yet Parker thinks the Tigers should take a gamble on Tomko? That's not taking a gamble, that's playing Russian roulette with a bullet in every chamber.
As for
Shawn Chacon
? You know how many innings he's pitched the last 2 season's total? 205. He's averaged a little over 100 innings a season in '06 and '07. His WHIP? 1.72 and 1.49. That's pitiful, and that's NOT a pitcher I want to see on a team that is gunning for a pennant.

Kris Benson
is your quintessential .500 pitcher. At least he's a better choice than Tomko and Chacon. The best you can say about Benson is that he eats innings, averaging 172 a season over his 7 year career. His career WHIP is a not good 1.38. He's basically a worse Nate Robertson. That being a number 5 starter, at best, on a good team. The Tigers are a very good team.
Remember, Benson, Chacon, and Tomko are Parker's "
Wish list
," pitchers he has hand picked to essentially replace Kenny Rogers, who can be argued is an "Ace."
If the column wasn't bad enough already, Parker takes a direct right turn into "Nonsensical" with the following...



Willis was 10-15 with a 5.17 ERA but is much better than that. Two years ago, he won 22 games. The last 20-game winner in the Tigers' rotation was Bill Gullickson in 1991. Kazmir was 13-9 with a 3.48 ERA. He's a star in the making and could have a breakout season pitching with the Tigers' potent lineup.





And the Tigers have some players to offer, including outfielders Ryan Raburn and Marcus Thames.
Oh my God, that last line is laughable! You are going to offer either a Rob Deer-like 4th outfielder, or a utility man with 69 games of MLB experience, as your prime trade bait for either Willis or Kazmir? That's a joke, right? Parker can't be serious. Unfortunately, he is. Thames or Raburn would be, at best, a throw in for any trade that would snag a quality starting pitcher.
After the trade for Edgar Renteria cost the Tigers 2 of their top 5 prospects, to think the Tigers would deal from a now weaker farm system for a top flight starting pitcher, is silly. But the truth doesn't stop the "Worst columnist in America."
You know what it's going to take to get a pitcher the quality of a
23 year old
Kazmir? Cameron Maybin is only a start. Throw in Andrew Miller, and then the
Devil
Rays might actually pick up the phone. But even that's a stretch.
In all actuality, the Rays would never trade Kazmir, unless you overwhelmed them with an offer that would totally empty your farm system. Teams don't trade 23 year old starters with the upside of Kazmir. It would be the equivalent of the Tigers trading Justin Verlander. You just don't do it. Unless you no longer want to be a MLB GM...
There has been some talk that Willis would be available. As Willis is the Marlins ace, if you want him in your rotation, you are going to pay a dear price via trade. It may not take quite that much to pry Willis from the Marlins as compared to Kazmir, but it would take at least 1 of the Tigers best prospects to even get the Marlins to listen. But the more I think about it, the price would be similar to Kazmir, that being way too much...
Yet Parker thinks Thames and Raburn would yeild good starting pitching... Good God damn Lord, that's
uber-stupid
!
Then the news' so-called baseball "Expert" writes this...
The reason the Tigers didn't make it back to the playoffs was because of pitching, not hitting.
A 9 year old could come up better analysis. In fact, a 9 year old could write a better column. The Detroit News should be ashamed to print such outright tripe.