First off, for those who care to read my thoughts as the Lions game progressed, here's the links...

That sucked: 1st quarter Lions - Eagles thoughts

It's officially a defensive debacle: 2nd quarter Lions - Eagles thoughts

This game is over: 3rd quarter Lions - Eagles thoughts

It's empty stats time: 4th quarter Lions - Eagles thoughts

After reading over the live blog, and checking out the freakish game stats, a few things came to mind...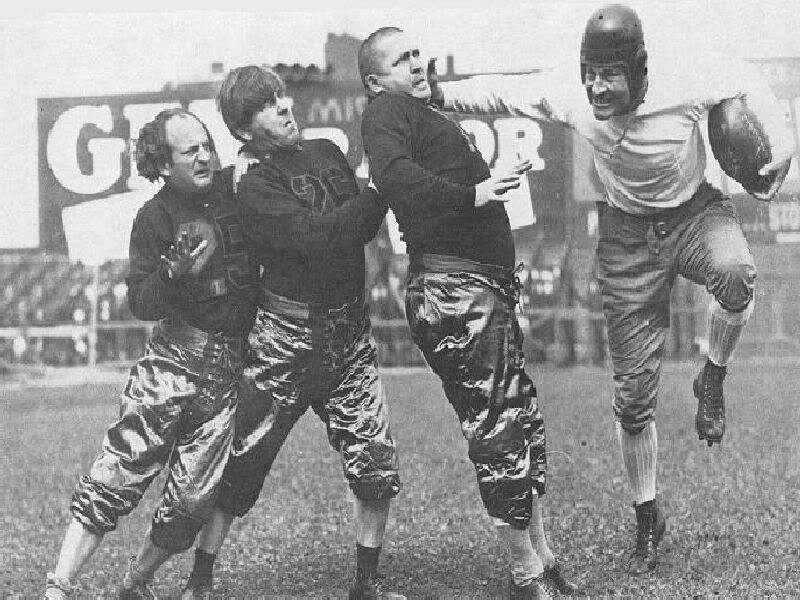 Brian Westbrook shown running roughshod over, around, and through the Detroit Lions' "Defense"
(Term used very loosely)


1. Good teams do not get 56 points hung up on them. Good teams do not allow 300 yards passing in 1 half. Good teams do not allow 200 yards receiving to
Kevin Curtis
, let alone in 1 HALF! Good teams will lose games, but they aren't embarrassed in those losses. The Lions, specifically their defense, were badly embarrassed.
2. Rod Marinelli risked what little chance the Lions have at a .500 or better season by allowing Jon Kitna to play the entire game. It was 56-21 Eagles, with more than 7 minutes left in the game! It was totally out of hand at that point. You aren't gong to come back from 5 scores down, even if Jesus was at QB, and God himself in the backfield.
There are no excuses, no legitimate reasons, nothing whatsoever that could adequately explain why Kitna was left in a blowout loss to endure a 9 sack beating. Considering Kitna was coming off of a concussion, makes it even worse. That was nothing sort of negligence by your head coach, and you can't convince me otherwise. Marinelli should be held accountable, but you and I know that won't happen.
If Marinelli's called out on it by the media, he'll use some sort of "
Pound the rock
" metaphor, or call Kitna a "
Leader
," and skate right over the issue.
3. The Lions ran the ball only 12 times. Considering 2 of the carries were Kitna scrambles, that's actually only 10 called rushing plays! It's one thing to favor the pass over the run, but 12 rushes? That's absolutely ridiculous.
I'm aware that the Lions will have trouble running the ball. I'd be surprised to see any Lions back get a 100 yard running game this season. But Tatum Bell and Brian Calhoun both had respectable yards per carry averages today, Bell at 4 YPC, and Calhoun was over 6. Kevin Jones 3 rushes only averaged a little over a 1 YPC, but 1 of those runs was was a 2 yard TD. So it wasn't as if the Lions running backs were getting totally stuffed at the line.
All this leads to a question. How does Mike Martz expect play action to work when the opposition defense knows you are rarely, if ever, going to run the ball? Isn't that just crossing those plays right out of your playbook?
4. The Lions are still 2-1, but can you seriously expect them to win 8 games (The minimum that they'll need to have a shot at the playoffs) with a defense that gives up 56 points to the Eagles? The Eagles are a solid team, but they are far from world beaters. Every team has a bad game, but Jesus Christ, but today's blowout was totally unacceptable.
The Lions were exposed by the Eagles to be a 2-0 fraud. They are not a playoff team. Period.
Thank God the Lions don't play the Colts this season, or they would get 80 points hung up on them!