It's the surge of support to send Placido Polanco to the All Star game!

Courtesy of the resident artist of the Detroit blogosphere, Sam at Roar of the Tigers, I just received the latest Polanco All Star campaign literature. Or as it was called in the subject line, the "VISUAL VOTING CAMPAIGN"

I'll do my part in getting Sam's hard work shown to the voting populace. Let the campaigning begin!


Large, round, glowing orbs for Placido!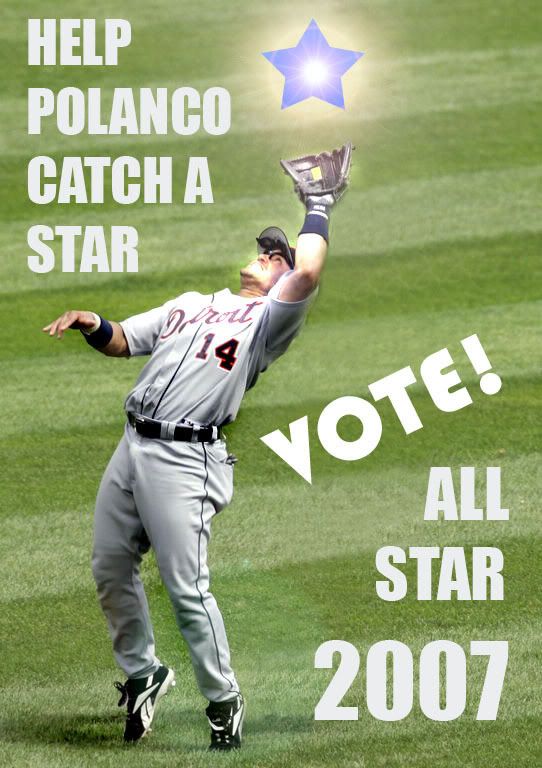 The Black Hole of Suck, or for that matter, Robinson Cano, could never make this catch!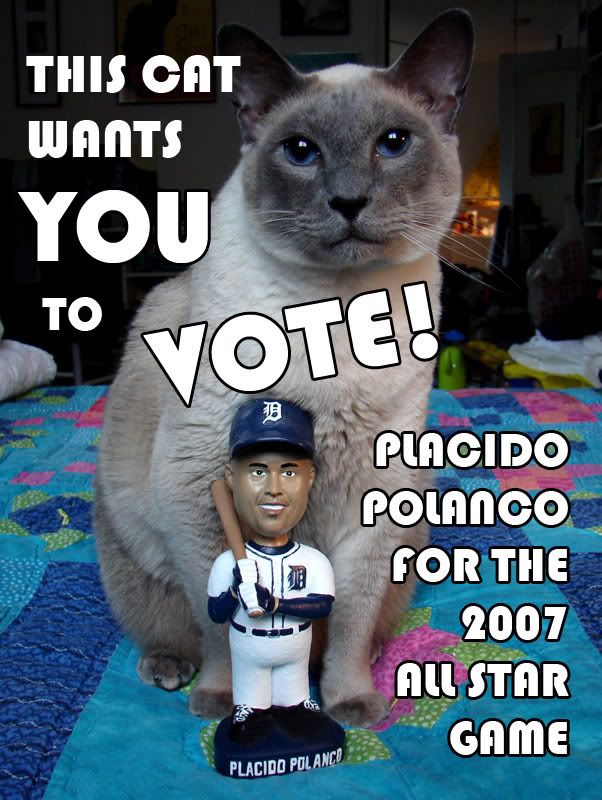 I think this is my favorite. If you don't vote for Placido...You''l hurt Izzy the Cat's feelings.
Don't forget to vote for the reigning MVP of the 2006 ALCS, the Placidome. Multiple times...