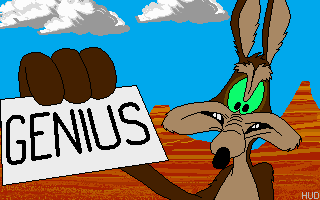 As much as I try to avoid reading anything associated with "Rob Parker, Sooper Geenus," I just had to read his last two Detroit News columns about Michigan Wolverines basketball. They were jaw droppingly inane, and written with an obvious agenda. They also left me with a question for the consensus "Worst columnist in America."

Why the sudden outpouring of love for Tommy Amaker and the University of Michigan basketball program?

It's a misunderstood love for an underachieving program, one that is nothing more than mediocre. It's a program that become totally irrelevant to the media, the student body and Michigan fans in general. It's impossible to defend Amaker's results as a head coach, but Lord, does Parker try...

Monday, Wobb openly campaigned for Amaker to keep his job at Michigan. In fact, he claims that Michigan would have reached the NCAA's a couple of times by now, if not for one thing. What is that one thing? All of you who answered with either "Tommy Amaker" or "Late season collapses" are correct, but not according to Wobb...


Over the last few years, it appeared as if Michigan was headed for the primetime postseason play a couple of times.

But major injuries derailed everything and set the program back again.
INJURIES? In fact, he actually has the nerve to use that excuse several times in his
column
ode to Amaker.
Amaker, who took Seton Hall to the NCAA Tournament in 2000, probably would have made the tournament twice by now if injuries didn't undo his team two years in a row.
Don't insult the intelligence of the few readers you have left. Could you ever see Tom Izzo using injuries as an excuse? Or Amaker's compatriot at Michigan, Lloyd Carr? It's a lame excuse, considering that all teams have to deal with injuries.
There's plenty of reasons the Wolverines have never made the NCAA's during the Amaker era. To blame injuries is to ignore what every basketball fan on the planet can see. That Michigan isn't all that good, and is exposed for what they are when they actually have to play legitimate D-1 teams.
Come on now, Wobb. That's not only redundant, lazy writing, but also ignoring what is obvious to the naked eye. That Michigan's 16-3 start to the '05-'06 season was fraudulent, thanks to scheduling practices that would embarrass a community college.
Last season, Michigan's senior-laden team failed to qualify for the NCAA Tournament despite starting the season 16-3. Just like the previous season, injuries derailed everything.
Bringing up Michigan's out of conference scheduling practice of playing small time directional schools, community colleges, and intramural squads would derail his "Keep Amaker" directive. So Wobb just ignores it. Notice he used "Injuries" a third time, just in case we missed the previous two?
Wobb also brings up that hoary old chestnut, Amaker's supposed recruiting acumen.
The best thing about Amaker is that he's a heck of a recruiter, landing the likes of Daniel Horton and DeShawn Sims.

"

That's almost as clueless a statement as George Bush saying "You're doing a heck of a job, Brownie." Amaker's recruiting classes have never ever lived up to the hype. He's a middle of the road recruiter, at best.
For that matter, the kids he does get, don't improve during their careers. Good Lord, Daniel Horton is example #1 for those that say players don't live up to their potential under Amaker. Sims was a heralded recruit who hasn't yet lived up to his accolades. The results speak for themselves...
You would think that one
column
ode to Amaker would be enough. You thought wrong... Wobb returned today with yet another
fluff job
about Amaker and Wolverines hoop.
But Michigan did what it needed to -- it won, 68-58. If Michigan (22-12) had done that against Iowa and Ohio State in Ann Arbor, it would be seen as a program on the rise instead of off the college basketball map.
There's all kinds of disinformation in that paragraph. It's just one big "What if." When it comes to Amaker, Wobb believes in the old adage, "If if's and buts were candy and nuts, we'd all have a merry Christmas."
It's silly to even bring up those painful losses to Iowa and tOSU. They both were textbook examples Wolverines basketball, a true microcosm of the Amaker era. Play well at the beginning, fade badly at the end, then be at a loss as to why it happened...
Michigan would have been a program on the rise? Get real. This was a senior lead team, a team that had been building up to this season. This was the year for their big run at the NCAA's. Next season's Michigan team is guaranteed to be a rebuilding one, and will take several steps back. That would have been true even if they made the big boy's tournament.
The NIT game played at Crisler had a little over 3K in attendance. That's if you include media, the players, and concession workers. It should embarrass the Michigan powers that be to have a nationally televised home game that couldn't draw flies, let alone fans.
It's not a good sign when a revenue producing sport isn't bringing in any revenue. Parker twisted the low attendance into a compliment of sorts, calling the crowd,
"
rather small, but loud."
You might just as well say that, as a coach, Tommy Amaker is
"rather awful, but dresses nice."
Makes just as much sense.
As much sense as the following...
Winning is never a bad thing -- even if it's just the NIT. Michigan won the NIT in 2004 and made the final last season.
I agree in that winning the '04 NIT was a good for a struggling program, and a then young team. But when it's become the one and only highlight of the Amaker era, bringing up your accomplishments in the Not Invited Tournament just throw more light on not playing in the only tournament players and fans alike care about. A 3 seed in the NIT is a hollow accomplishment for a senior dominated team.
I'm not sure why Parker has taken the point position in defending Amaker. I could guess, but I do NOT want to go there. I'll just take these
columns
odes to Amaker with a grain of salt, and write them off as the rantings of a functionally retarded contrarian.