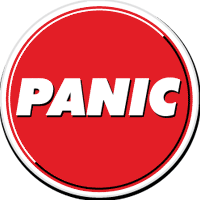 We are are only a couple of weeks into spring training, and the bullpen alarmists are already bleating.

With the lack of anything truly compelling to write, save for the latest "I WANNA PLAY 3RD!" and "I DIDN'T ACTUALLY SAY I "HATED" CATCHING!"whine from Brandon Inge, columnists are looking directly at the Tigers' only (possible) Achilles heel, the lack of healthy setup men.

Lynn Henning is the leading MSM Chicken Little, not penning just one article in the News bemoaning the bullpen today, but two! The sky is falling 3+ weeks before opening day? According to Henning, Hells yeah! Take cover! Everyone DUCK!


Leyland conceded Tuesday that even "with a healthy Rodney," the team still probably is in the market for one new relief pitcher when the team heads north at the end of this month.

But, again, that assumes Rodney will be ready. If not, the Tigers will be looking for at least two back-end relievers. And that's a potentially tough search when the bullpen hasn't yet found a single front-runner to join Rodney as part of the dual set-up situation Leyland prefers.
In the News' Tigers "blog,"
(Blog? It's more like a dumping ground for stuff that didn't make it to print)
Henning continues to pile on, falling a hair short of calling the pen a 5 alarm fire waiting to happen.
Fernando Rodney needs to get healthy, quickly, or the Tigers could be looking at serious trouble in the back end of their bullpen.
Henning is belaboring the obvious. We all know there are a couple of question marks in the back end of the pen. But it being nearly a month before the season starts, it's a little early to be calling the Tigers in serious trouble. In fact, it's
a lot
early.
Personally, it's
waaaay
too early to be anything more than curious about the pen, as in who the Tigers are looking at to fill the couple of open spots available. Much of Henning's fretting over the pen is based on Rodney's balky shoulder. If said shoulder remains an injury issue 4 weeks from now, then I might get concerned. Not panicked or up in arms, just slightly concerned. But in early March, it's just so much wasted newsprint.
For that matter, there is the ongoing 3 ring circus that is the Tigers trying to trade Inge. I think it's become obvious the Tigers want a bullpen arm in trade for the bitchy "I DON'T WANNA BE A SUPER SUB!" super sub. There are
already rumors
that a trade with the Cubbies for Ryan Demptster would work for both teams.
I'm withholding all judgment on the bullpen, and specifically the late inning setup men. Why am I talking a wait and see attitude? There's a small reason. Because we
don't know enough
.
We don't know who the Tigers may be targeting in trade. We don't know anything about Francisco Cruceta, whom the Tigers were apparently counting on, as he's stuck in some bizarre 3rd world visa limbo. Pitchers are still getting their arms in shape, so we haven't seen anyone's best stuff yet. We are still seeing minor leaguers being used in games who have no chance of making the team.
There are so many variables at work 2 weeks into the spring, it's silly to get upset over hypotheticals. And that's all Henning has at this point, hypotheticals.
Till we know a HELL of a lot more about what the Tigers are thinking, and what arms are truly impressing them, to claim the sky is falling is a bit premature. Not that it'll stop the likes of Henning from claiming the Tigers are in trouble 3 1/2 weeks before the season even starts.
LOOK OUT!
Sorry, that was
Chicken Little
Henning talking about falling skies again...