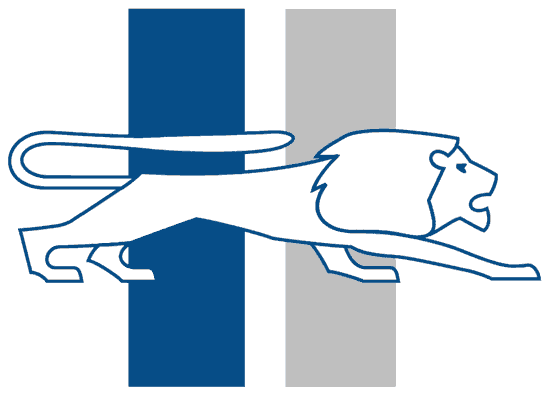 Not a good week in the for the Honolulu blue and silver, but their awful effort in Arizona didn't effect them in the power rankings all that much. They rank as high as 6 (Scout.com), and as low as 22 (Football Outsiders/AOL). Overall, the Lions average ranking dropped nearly a full 2 points, from 9.5 last week, to 11.3.

As last week's hot topic was the easy to bring up Jon Kitna and the 10 win prediction, this week's topic du jour was also the obvious one, the -18 yards rushing. As I said last week, football writers are quite the unimaginative bunch.

Let's see how a many different ways the NFL writers can make fun of the Lions running game...

SI: 12 - Dr. Z, showing his advanced age, tells us a story. A story about the 1943 Detroit Lions, who couldn't run the ball either...

If you think their minus-18 yards rushing was anywhere near an NFL record, forget it. The mark came back in 1943, when sack yardage counted as yards lost rushing, and on the afternoon of Oct. 17, these same Lions rushed for minus 53 against the Chicago Cardinals. There are a lot of mysterious things about that game, and if there are any of you spry 90-year olds out there who were at the contest, please contact me with information. The Lions should have run better, since their top rookie was a popular collegiate All-American named Frankie Sinkwich. It was a Cards' home game, but it was played in Buffalo. And guess how badly the Lions were beaten. Come on, pick something wild. How about this? They actually won the game, 7-0.

The worldwide leader: 10 - The 4 letter rips the mad scientist, legend in his own mind, Mike Martz, while also referencing the Lions awful running game.

OK, we all know O-coordinator Mike Martz would rather throw than run. But eight running plays in losing to Arizona? For a minus-18 yards? The second-worst rushing day in franchise history? No wonder so many skeptics remain.

CBS Sportsline: 9 - We officially have what the cool internets kids call a "Meme." Sportsline gives the Lions a mulligan for their awful Arizona performance, but they have to...Wait for it...Run the ball better. Unlike when I play golf with friends, the Lions only get one mulligan. Hey, we play "Winter rules" all year long...

We'll call what happened at Arizona a mulligan. But if they don't run it better than they did down there, they will have big problems.

MSNBC/ColdHardFootballFacts.com: 9 - The ripping of the Lions running game continues, with a quip about Jon Kitna's lack of protection for good measure.

Last week: The Lions' road to legitimacy took a hard left with a 31-21 loss in Arizona that featured three lost Lions fumbles and -18 yards rushing (really) despite the stadium-mandated lack of weather. Cold, Hard Football Facts: Jon Kitna has been sacked an even 100 times in 25 games as Detroit's starter.

Yahoo: 12 & 14 - Not much about our Lions from the Yahoo scribes, as they have more interesting things to write about. At least they didn't jump on the "Lions can't run" meme.

Cole: No comment.

Robinson: While Mike McCarthy and Rod Marinelli are getting plenty of love for coach of the year, has anyone handled a volatile player better than Wade Phillips has handled Terrell Owens?

Sporting News: 11 - No longer bullish about the Lions playoff hopes. How much you want to bet that if the Lions win, their playoff bandwagon is overflowing?

Considering the killer schedule that awaits, starting with the Giants and Packers the next two weeks, losing at Arizona does not bode well for the Lions' wild-card hopes.

NFL.com: 9 - Rather than hop on the playoff bandwagon, Carducci hops on the meme train...

Seriously, minus-18 yards rushing?

Football Outsiders / AOL: 22 - As their norm, there is absolutely no love for the Lions from the football sabers. They do note how much better a team the Leo's are at home.

Defense is eighth in DVOA at home, 31st in DVOA on the road.

Scout.com: 6 - It's all about the turnovers. Doesn't 6 seem kind of high?

The Lions' O-line doesn't match up well versus the Giants, but the G-men don't match up well against the Lions' receivers. Lions giveaway-takeaway ratio is the key.

Real Football 365: 11 - Don't like the looks of the Lions' upcoming schedule, or their playoff chances. The NFL types are jumping off the Lions' playoff bandwagon like rats leaping off a sinking ship...

Try to find a team with a more daunting remaining schedule than the Lions: a home-and-home series with Green Bay, the Giants, at Minnesota, Dallas, at San Diego, Kansas City. There is a very good possibility the Lions will miss the playoffs, and they'll kick themselves for losing to the likes of Washington and Arizona.

The Big Lead: 11 - Back to the "Lions can't run" meme. As they're bloggers, a meme is to be expected.

Egads: Eight rushes, -18 yards, three fumbles, one touchdown.