Noted Mets fan, and long time friend of TWFE, Dr. Blogstein, of "Dr. Blogstein's Radio Happy Hour," has asked your humble blogger, along with "The Sports Hernia" guys, to appear on the next edition of his "Radio Happy Hour."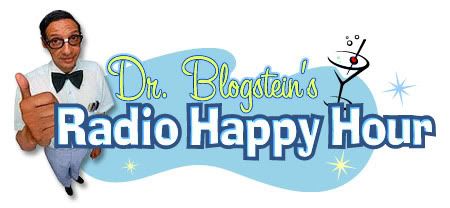 Tune in to the Doc and myself, tomorrow, LIVE, 9pm Tuesday night, 7/24, at Blogtalkradio.com. His big guest of the night, other than myself, of course, is Yahoo sports columnist Adrian Wojnarowski.

The Doctor plans on discussing your typical sports issues of the day. That being animal abuse, mafia betting scandals, and 'roiding up. I'll have to do my best to keep up with Doc's rapier-like wit.

To hear the LIVE show, head over to Dr.Blogstein's host channel, click on "Click to to listen," and fire up your favorite streaming media player. (Make sure it can handle WMA!) The show is also archived, to allow for downloading anytime.

Doc always puts on an entertaining show. Give "Dr. Blogstein's Radio Happy Hour" a listen!