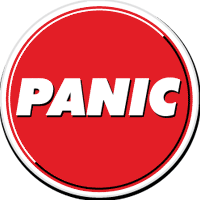 I have some advice for Tigers fans. Whatever you do, stay away from the message boards for the next 12 hours. Why? Because it's getting ugly on the internets.

If you took a quick look during, and especially after, the Tigers most recent losses, you'd see that the message board folk were on the verge of becoming suicidal. If it wasn't so pitiful, it would have been hilarious.

Now that warning is out of the way, lets put a little perspective on this ugly doubleheader loss.

Losing a doubleheader is not the end of the Tigers season. It'll get you upset, maybe a little mad, but in the big scheme of things, it wasn't that big of a deal. Cleveland and Minnesota both lost as well. Despite the ugliness of blowing a 6 run lead in the 2nd game, the Tigers only lost 1/2 a game in the standings.

That's .5 game. That's it. A lousy 1/2 game. The Tigers' lead went from 2 games to all of 1.5 games. Nothing to have a conniption fit over, to say the very least. The Tribe is still 1.5 back, the Twins are 8.5. The Tigers are playing just a hair under .600 ball. They are 19 games over .500. The next 2 games the Tigers start The Gambler and Verlander.

I don't think we will witness any sort of Tigers collapse in Chicago.

It's a LONG SEASON people. Things like doubleheader sweeps happen, even to very good teams, which the Tigers are, undeniably. In other words, "Shit happens." Get used to it.

I know the Tigers won't dwell on the losses. Sometimes you get beat, but you shrug it off, and you move on. I bet that's exactly what Jim Leyland said to his team tonight. I suggest fans take the Marlboro Man's advice.

If there is a positive from 2 bad losses to an awful White Sox team, it's that the Tigers have to realize that the bullpen still needs another arm. The bullpen, to put it bluntly, blew goats Tuesday night. It was another message to the Tigers front office that they need to tweak the pen, specifically with a good set-up man. That's in addition to the return of Zumaya and Rodney.

The trade deadline is one week away. Before there's a panicky rush to judgment, why don't we wait and see what Dave Dombrowski has up his sleeve.

So lets lock these losses away, and burn the tape. Then forget about them. There's games left to play against Chicago, the Angels, and A's. There's plenty of opportunity for the Tigers to turn this into a successful road trip.

Even if the fans can't handle a little adversity, the Tigers are more than mentally tough enough to move on from this bump in a very long road. And that's all it was, a bump in the road.

Teams don't suddenly become hapless overnight. The Tigers are good. Damn good. A bad few games doesn't change that fact.

I just wish Tigers fans would realize it...