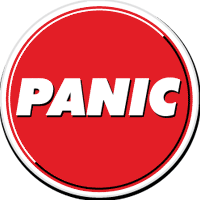 Tuesday's 5-4 extra innings loss to the Tribe was a gut punch sort of game, but I'm not going to lose sleep over it. I sure as Hell won't push the panic button, unlike some freaked out Tigers fans. (Just check any Tigers message board after a game like this to see fans literally go off the deep end)

Even though the Tigers lost, it was a well played game. Unfortunately, the Tigers failed to capitalize on their chances, and despite what many fans might believe, you can't win them all.

MLB has just reached the halfway mark, and the Tigers are deep in a playoff race. One loss doesn't change that at all. Avoid a sweep, and the Tigers will be fine. Get swept by the Tribe? It wouldn't be pretty, but it won't knock them out of contention. It wouldn't change the fact that the Tigers will be in the thick of a pennant race when September rolls around.

Of course, it isn't all peaches and Herb cream with the Tigers.

Would I like to see the Tigers playing better at home? Sure. Would I like to see the Marlboro Man sit Craig Monroe for a few days, in an attempt to do something, anything, to get him out of his horrendous funk? Damn straight. Is the bullpen still a work in progress? Yes, and I'm sure the Tigers are far from being done with their bullpen tinkering.

But for the most part, there really isn't all that much to bitch about.

The bullpen has been better recently. Not great, unlike 2006, but better than a month ago. You really can't complain one bit about the starting pitching, defense, or offense. The Tigers are a very good team. Don't forget they had a massively successful 8-1 road trip before stumbling on this home stand.

The Tigers will turn things around. Maybe not by the end of this home stand, but soon. They are too good not to.

So enjoy the holiday. It's Independence Day! Blow up some M-80's, shoot off some roman candles, eat hot dogs like Joey Chestnut, drink beer like Norm Peterson, and for Christ's sake, chill! This loss was not the end of the world.

The Tigers will be just fine. Remember, it's a long season, and the season far from over. FAR from over.