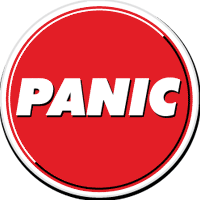 We Tigers fans had a big, heaping dose of reality today.

Kenny Rogers went on the 15 day DL for "Arm fatigue." Seems like something that one would get from playing too much "Guitar Hero," but we're talking about the Gambler, who doesn't appear to be the PS2 type.


Thing is, no one can say just what is "Arm fatigue?" Soreness? Sharp pain? General old man achy-ness? Is it in his shoulder? Elbow? Forearm? The Tigers aren't talking yet.

Even more interesting was the decision to move Chad Durbin into the rotation, rather than calling up Zach Miner. Miner performed admirably when stepping in for Mike Maroth in 2006. Has Durbin passed Miner over in the minds of the Tigers brass? My not so magic 8-ball says, "All signs point to yes!" At least the Tigers added another lefty to the pen, in Bobby Seay.

By the way, no one will say if Lynn Henning was consulted in regard to Durbin becoming a starter. Henning has been singing the praises of Durbin since the middle of last season. We can only hope, that for once, a columnist is right. There's always a first time.

I've been impressed by the fan reaction so far. The expected cries of "EVERYBODY PANIC" have been few and far between. The Tigers fanbase seem to be keeping a stiff upper lip. They'll be holding their collective breath about the whole "Arm fatigue" thing, preferring to not panic till more details are known.

There's no reason to blow one's panic wad before the season begins. Fans are pacing themselves, saving their angst for the first time the Tigers lose 2 consecutive games.

Rogers being sat, even if it ends up that it was only precautionary, is a painful reminder that the biggest factor in regard to the Tigers pennant chances may be their overall health. With the Tigers being a relatively veteran team, we shouldn't be surprised that injuries may be a bigger issue than we care to admit.

Their supposed pitching depth is going to be tested right off the bat. So will the nerves of Tigers fans.