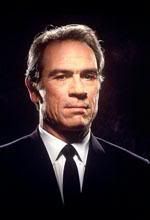 Agent K couldn't have been more correct. In regard to "Fans" of the Pistons, let me paraphrase Agent K, and put it this way.


"A fan is smart, fans are stupid."


Why am I saying such a thing? Because the Chicago Bulls' Ben Wallace was booed in his return to the Palace on Sunday. It proves that fans, as a whole, are dumbasses. They definitely have very short memories.

Why did Ben Wallace leave? Because the Bulls overpaid. Also because the Pistons recognized that the NBA is changing to an offensive game, and Ben Wallace's offensive game is very offensive...to the senses. Both teams had a need. The Bulls needed defense, the Pistons offense. Thus, goodbye Ben Wallace, and thanks for the memories.


Was I happy about Wallace leaving? No. Has it worked out for the best, for both parties? Since the Pistons finally found a most capable replacement in Chris Webber, yes.
Fans need to remember all Ben Wallace did for the Pistons. 1 NBA championship, 2 Eastern Conference titles, 4 All-star games, 4 defensive player of the year awards, 2 rebounding titles, and that just naming a few accomplishments. The man was the face of the Pistons for his entire tenure. Ben Wallace WAS the Pistons.
To boo and jeer that kind of effort is to just show how silly fans as a whole can be. Without Wallace's efforts, the Pistons aren't the team they are today.
"Fans" have a right to do whatever they want, within reason. They can boo and jeer Ben Wallace. They paid their money. But this "Fan" says doing so doesn't make them right, or smart, or especially clever. It just makes them small, petty, and clueless.
The Pistons rose out of the ashes of irrelevancy on the shoulders of Ben Wallace. Wallace deserved better from the "Fans" of Detroit.