As you can see, TWFE looks quite different today. It was time to do something about the looks of the blog, as the previous template was so 2003.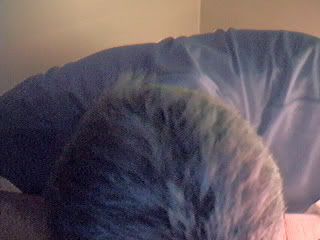 Working on the guts of your blog is EXHAUSTING! Actually, I just wanted to show that I still have all my hair...
So far, it's gone fairly well, save for the blog looking slightly different between Firefox, Opera and Internet Explorer. Which brings up the question, "Why on earth are you still using IE?"
You can anticipate more changes, a new URL, amongst other things, so please be prepared. Thanks for reading!