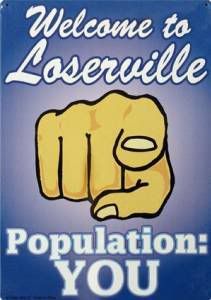 The first of many moves in the Detroit Lions offseason was announced today. Guard Ross Verba was released.

This is not unexpected, or earth shattering, news. Verba, as his MO had been for his entire NFL career, couldn't stay healthy. Verba ends up as just another in along ass line of free agent busts signed by Matt Millen. It also gives the Lions another roster hole that needs to be filled, along with the one in Millen's head.

In other Lions news, rumors are beginning to fly about the future destination of Dre' Bly. The current rumor has Bly heading to the Denver Broncos. The Broncos have players of their own that are supposedly on the trading block...

QB Jake Plummer - God no! Plummer is a turnover waiting to happen, and the Lions already have their own turnover machine under long term contract in Jon Kitna. Never going to happen.

OT George Foster - A former 1st round pick that the Broncos have completely soured upon. Just what the Lions need, someone else's 1st round bust. The Lions have enough of their own.

RB Tatum Bell - A 1000 yard rusher in '06, has averaged 4.9 YPC as a Bronco. Bell might be the best bet for the Lions to pick up. But we all know the question that comes with any Broncos back. Is he a product of the system? I don't need my magic 8 ball to see that "All signs point to yes!" I don't think I want to trade my best defensive back for a player who's stats are a mirage, and would be a back up to Kevin Jones.

There is also talk that the Broncos have an extra 3rd round draft pick that they would send to the Lions in return for Bly. I'd be tempted to ask for that, if only I wasn't so convinced that the incompetent boob would blow the pick.

Obviously, there is interest in Bly. Considering that Matt Millen is the one puling the trigger, other GM's are probably lining up to see what never-was, used-to-be, or low round draft pick they can unload on the in over his head Millen. Considering the huge haul (Tongue planted firmly in cheek as I type) the Lions got for Joey Blue Skies, I can only imagine the rejects and low draft picks that Millen has to pick from.