As you may have noticed by the logo in my sidebar, WDFN sports radio 1130, The Fan, has joined forces with The Wayne Fontes Experience (along with the other sports blog in the Big Al blogging network, SideLion Report) as a promotional partner.

Some of my writing will be featured at WDFN.com, and while I'll link and comment upon the occasional WDFN piece I think will interest you, the readers.

Please feel free to click on the WDFN logo (Once you've read the latest at TWFE, of course) and check out the latest sports news and opinion, along with tuning in via their live web feed, at The Fan.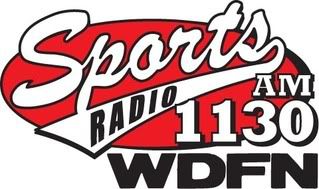 For my first official linkage, I'd like to give a shout out to a long time friend of TWFE, DFN's sports director, Matt Dery. "The Diesel" has something to say about
the local media coverage
of last night's Piston loss. It's not flattering...
Do you think the Pistons laid an egg in Game One last night? What about the local media? It seems that there is this faction of certain writers and broadcasters who rarely come to games during the season and then all of the sudden form an opinion about the Pistons as they start the post season.
Amen, Matt. I wonder...Who is The Diesel is talking about?
I'll venture a guess
...