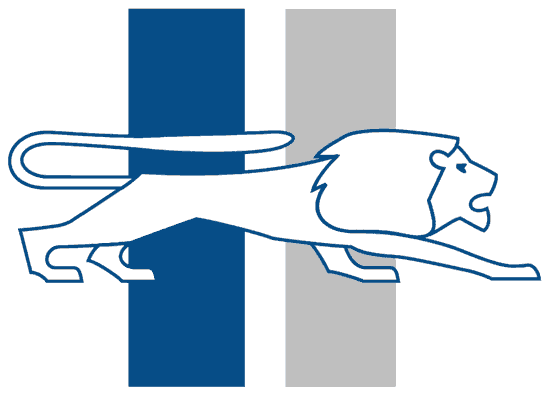 The Lions continue to rise in the various NFL power rankings, with a high of 7 (Real Football 365, MSNBC), and low of 19 (Football Outsiders), the 19 ranking dragging their average down to 9.5. The general consensus (8 of the 12 rankings tracked) having the Lions at 8, or above. For what it's worth, 4 of the rankings made reference to Jon Kitna's 10 win prediction. As if I didn't see that coming, I'm finding football writers aren't the most original bunch...

Anyway, enough bitching about the football media hoi polloi, on with the roundup!

SI: 8 - Dr. Z's got nuttin', so rather than talk about the Lions' resurgence, he makes a "Shaun Rogers is fat" joke.

DT Shaun Rogers, 380 now and the Player of the Game last Sunday, was suspended after the sixth game last year for "violation of the NFL's policy on banned substances." He admitted to taking an over the counter product to help lose weight. "What's wrong with that?" the Flaming Redhead asks. Everything. The NFL does not favor the image of skinny linemen. "That can't be true," she says. "You made that up? You mean you didn't?" No. Yes. I don't mean that.

The 4 Letter: 8 - Impressed by the Lions 44 point outburst, as were we all.

It's been 10 years since the Lions scored more than the 44 points they posted in beating the Broncos. But head coach Rod Marinelli thinks there's room to improve. "Offensively, I still believe the best is ahead of us," he told the Free Press.

CBS Sportsline: 8 - No longer laughing at Jon Kitna's 10 win prediction.

Jon Kitna was right. This team can win 10 games. No, it will. The best thing is that the defense is growing.

MSNBC/ColdHardFootballFacts.com: 7 - Impressed by Mike Martz regaining his sanity, proved by his offense's ability to run the ball effectively.

Detroit's shift toward a rational offensive plan continued with the blowout of Denver. In the last three games, they've run the ball 46.3 percent of the time; in the first five, they ran 31.9 percent of the time. Next: at Arizona. This is the last easy one for the Lions; they have two with Green Bay, along with the Giants, Cowboys, Chargers, Chiefs and Vikings still to come.

Yahoo: 10 & 11 - Tells we fans to "Chill," more praise for Marinelli's defense, while calling Big Baby "Elite."

Jason Cole: Detroit fans should chill out a little now that the Lions are in the top grouping.

Charles Robinson: Rod Marinelli has done in Detroit what he did in Tampa Bay – turned a defensive line with one elite player (Shaun Rogers) into a unit that makes everything easier for the rest of the defense.

Sporting News: 8 - Another "OMG! Kitna predicted 10 wins, and we made fun of it" comment. The Sporting News, always last to the party.

Who would have predicted it? Other than Jon Kitna, I mean.

NFL.com: 8 - Couldn't do anything better than make a "Lions' roar" pun.

The Lions' roar gets louder by the week.

Football Outsiders / AOL: 19 - Still not impressed, it's make or break time for the Lions.

Schedule about to get harder, with three games against 7-1 Dallas and Green Bay plus underrated Minnesota and San Diego on the road.

Scout.com: 12 - Kitna isn't good at making predictions!

Kitna was wrong. Barring injuries this team is capable of winning as many as 12, not just 10 games in 2007. I like the way they have hung in there in tight situations.

Real Football 365: 7 - More "Kitna predicted 10 wins, who knew?" reaction.

Jon Kitna said before the season that Detroit would win 10 games this year, and many scoffed at his bold prediction. Through eight games, though, the Lions are on pace for 12 victories. Not too shabby.

The Big Lead: 8 - Like most bloggers, TBL are skeptical. They are not totally convinced the Lions are for real.

Jon Kitna, you deserve 6-2, buddy. But don't buy that o-line any Piaget watches just yet.

I eliminated Pro Football Talk and Mlive, as I got tired of waiting on them. I'm a blogger, my time is valuable!